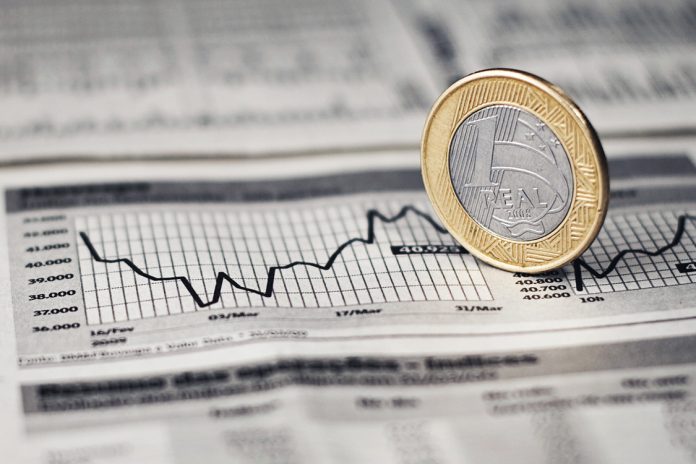 RIO – Concerned about the impact of the new coronavirus pandemic on the Brazilian economy, businessmen asked the government to develop a "Marshall Plan" – a strategy created by the USA for the reconstruction of European countries devastated by World War II – to save the Brazilian economy from "Social chaos".
The fear is that the crisis will cause deals to close and unemployment will skyrocket. For Guilherme Benchimol, founder of XP Investimentos, it is not unlikely that the country will have 40 million unemployed by the end of the second quarter.
– We need a Marshall plan, an atomic bomb, so that Brazil does not enter into social chaos – said Benchimol, in a live broadcast on the Internet this Sunday, according to Valor Econômico. – I saw today an interview by the regional president of the Saint Louis Fed, James Bullard, saying that the unemployment rate will rise from 3% to more than 30% in the USA. (…) In Brazil, where there are more than 10 million unemployed, I believe that the impact will be much greater.
The transmission was promoted by XP Investimentos, with the participation of CSN's president, Benjamin Steinbruch; the president of Eletrobrás, Wilson Ferreira Júnior; Stone's president, André Street; the founder of MRV, Rubens Menin; and the president of Caixa Econômica Federal, Pedro Guimarães.
Entrepreneurs pointed out that there are individual initiatives, from private companies, the federal government and state governments, but coordinated action is needed.
– I think it is important now that we bring the business class together to establish how to maintain the economic perspective – said Ferreira Júnior, from Eletrobrás. – I see goodwill and willingness to have a convergence of what to do and quickly, before jobs are lost.
Despite adherents of the free market, the group recognizes that the situation requires assistance from the government.
– Health is a priority, but I am scared because the economic problem can be as big – said Menin, from MRV. – Companies need to organize themselves minimally to keep the production chain on fire. It will also be necessary to have a large assistance work or the beauty salon and the small shopkeeper will be decimated.
Steinbruch, from CSN, suggested that the government work with a 90-day action scenario, extending deadlines for tax payments and financial maturities, so that the private sector can do the same:
– We need to lengthen the disease curve and the economic impact. Certainly until June we will be living with this wave and we need to provide business perspectives, support customers and suppliers – he said. – Large companies and government need to help keep the economy active.
With more than half a million customers at the forefront of business, in direct contact with consumers, Stone is frightened by the reality that merchants are facing. To support small merchants, the payments company launched a microcredit line of R $ 100 million and a tax waiver of R $ 30 million.
André Street believes that the government will have to subsidize loans and even create some kind of scholarship to help traders.
– We have already started to see desperate behaviors because working capital lasts an average of 27 days. I am a free market defender, but in a matter of calamity, it will be necessary to freeze these small businesses live so that they can survive – said the president of Stone. – Our sector will be open to new government initiatives, which will need a large check and a structured plan. We offer Caixa and BNDES our infrastructure.
Caixa's president said he had already asked his team for a way to make deadlines feasible, and signaled that he will analyze Street's proposal for the government to use payment machine networks to bring credit or subsidized capital to small businesses. merchants.
In defense of government actions, Guimarães pointed out that the bank has already reduced the cost of credit lines and promised new announcements this week.